SPIEL
ESSEN
3. - 6. OCT 2024
SPIEL
ESSEN
3. - 6. OCT 2024
THE WHOLE GAMING WORLD GETS TOGETHER AT SPIEL ESSEN - BE THERE!
We are the world's largest public fair for board games and bring together passionate game fans with national and international exhibitors in Germany in the heart of the Ruhr area. Here you can discover new titles from all over the world, enjoy the company of other gamers and above all play as much as you want. Because playing is in the heart of SPIEL.
Thousands of new releases, which will be shown and sold for the first time, are waiting for you in the city of Essen. Explainers will help you to start playing right away, authors will sign their works and are happy to meet their fans.
So, get ready for SPIEL, the biggest board game event in the world.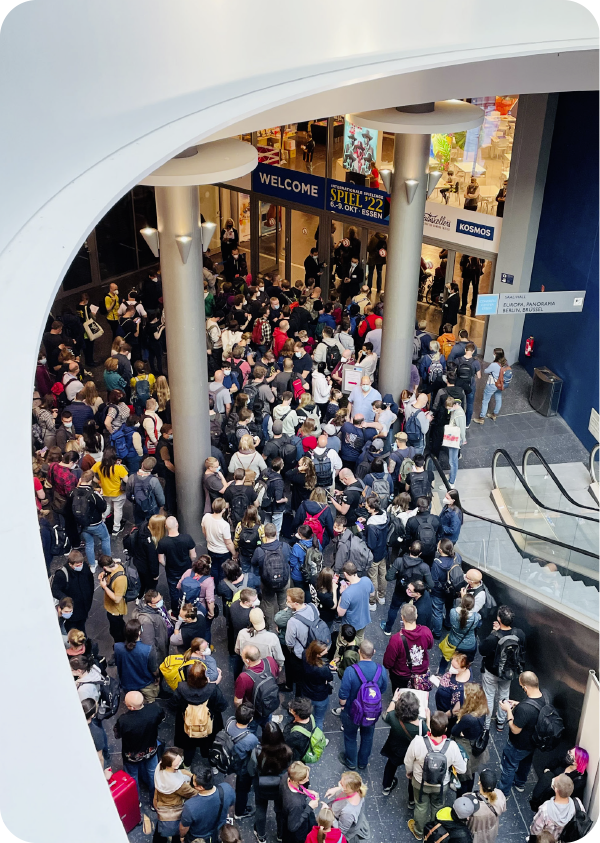 THE SPIEL ESSEN 23 IN NUMBERS:
193.000 visitors from 85 nations
935 exhibitors from 56 countries
1.750 novelties
in 6 halls on about 62.500 sqm
on 4 days
OUR PARTNERS & SPONSORS: